Entertaining and dinner parties are a great way to demonstrate your flower knowledge. Although the prospect of creating the perfect table-scape can be overwhelming at first - we've put together a few guidelines and tips for creating the perfect table-scape for your occasion.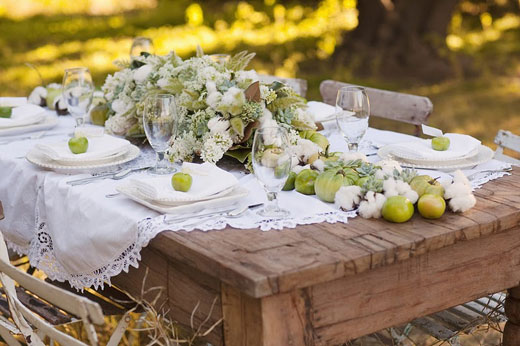 1. Start with the size of the table. If it's long and narrow, make the flower centerpiece(s) long and narrow.
2. Add a table runner that is neutral or complements the theme — it should be complimentary to the flowers, napkins or place setting. If you are working with a round table, you could add square napkins to the middle of the table under the centerpiece to add some color.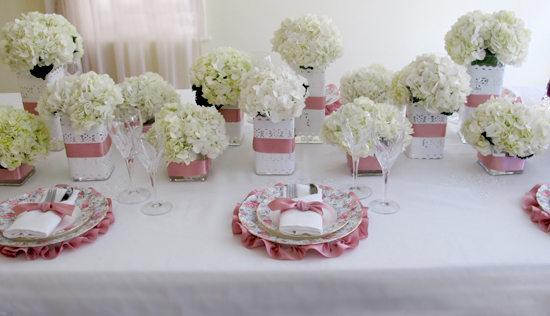 3. Gain warmth with pillar candles in cylinder vases or hurricane lamps if the table is long. Add votive candles around a round centerpiece for a round table.
4. Add different elements to the table that reflect the season or the theme. If this is a beach party, add some seashells. For Thanksgiving, add acorns or mini pumpkins. If it's Christmas, add pine cones, holly and red berries.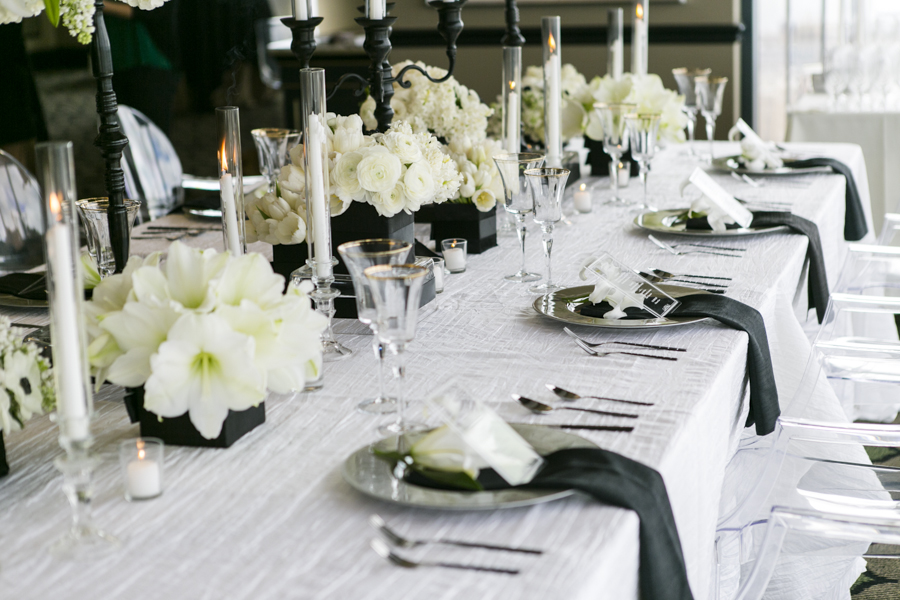 6. Use tableware that matches the mood of the party. Use fine china and crystal for a formal dinner party and opt for disposable bamboo plates and mason jars for a casual backyard summer dinner.
7. Make sure each guest is close enough to the dec­o­ra­tions that he or she can admire or even touch it.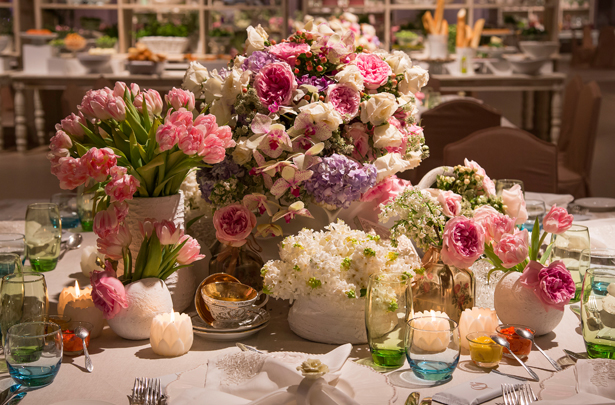 8. Allow enough room on the table for all the china, silverware, glassware, bread baskets, butter dishes and salt and pepper shakers.
9. Follow a cohesive color theme throughout the design, but don't go over board on color. Try to keep it to within two or three main colors.

10. Vary the heights of the elements on the table. It's best not to have a flat table. This may end up being achieved by the different glassware heights if many types of wine are being offered during the dinner or luncheon. If not, it may be more interesting to add hurricane candles along the length of the table connected by a table runner, greenery and flower arrangements and even baskets of fruit. You could even add a few tall candelabras along the length of the table at different heights.
11. As with any dinner party, make sure the flowers you choose to design with do not have an overwhelming scent. Save the Casa Blanca Lilies for the entryway arrangement and stick to non-fragrant flowers on the table.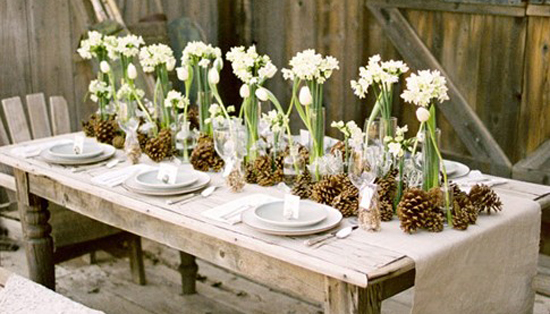 12. Keep in mind that dark flowers often get lost in a dark dining room. So, think about lighting them from above if you have your heart set on a dark or jewel-toned theme for a nighttime event.
These twelve simple tips will make creating your own table-scape a breeze. You gorgeous table will be all anyone talks about after the party.