Valentine's Day is the one day out of the year that most people go above and beyond to demonstrate their love and commitment to one another. Whether your sweetie plans a special night out or a romantic home-cooked meal, there are a variety of different ways people choose to celebrate their love for one another. However, the most popular way men demonstrate their love and affection on Valentine's Day is, by far, through unique flower arrangements. Let's take a look at the meaning of some of the most common Valentine's Day Flowers: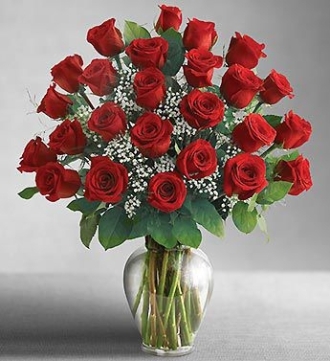 Rose
Red roses are an iconic symbol of deep, everlasting love and are clearly the most popular option for Valentine's Day. They are also a symbol of beauty and perfection and what woman doesn't want to feel beautiful, especially on Valentine's Day?
Gerbera Daisies
Daisies symbolize beauty, innocence, and purity. Gerbera daisies, especially, also represent happiness with their bright colors and large blooms. Another reason why this is a Valentine's Day favorite.
Orchids
Orchids are rare blooms that represent love, beauty, luxury, and even seduction. Some people stray from tradition and opt for a blossom that is a little more unique and exotic. They also hold up well as long they as they are properly cared for. It's no wonder why this is another Valentines Day favorite.


Order Valentine's Day Flowers