Posted by Bloomerang Solutions on 4th May 2021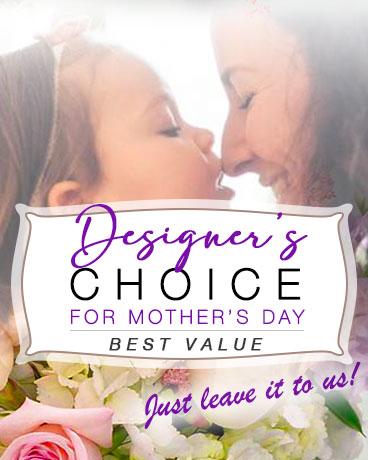 Mother's Day is less than a week away, but the good news is you still have time to find the perfect gift for mom, and have it hand-delivered to her door in time for Mother's Day on Sunday, May 9. Even better news is that you won't have to travel far to find a gift that is so unique and special that we can guarantee she has never seen anything like it before. All it takes is the click of a button and a little faith the experienced floral design team at Albuquerque Florist.
Ordering flowers online with the national retail companies can often be a frustrating experience. First you see a beautiful image of a perfect bouquet of flowers with a "special" price that seems too good to be true.
The further along you get in the ordering process, the more fees and charges you manage to rack up until you finally end up paying nearly as much in mysterious service and convenience fee as you did for the flowers!
Several days later your gift to mom will arrive in a box that will be left on her doorstep with the rest of the packages. Please don't do that to mom (or yourself) this year when there are better, fresher, and more cost-effective options right here in town.
Why Choose Designers' Choice?
If you want the most bang for you buck when ordering flowers, a "designers' choice" bouquet is almost always the best option, no matter where you shop. Without having to replicate an image from the website, our designers are free to create something totally unique with the freshest flowers we have available in the shop.
You also won't be disappointed by unrealistic expectations! No matter how delicious the dish, the food you receive at a restaurant will never look exactly like the picture on the menu. But that is what you ordered, so expectations have been set and that is what you expect the waiter to bring. If your food arrives looking less-than-camera-ready, you might be disappointed before even taking a bite.
We certainly don't ever want you to be disappointed with your flowers, and we definitely don't want to disappoint mom this Mother's Day with an ordinary gift that looks like all the rest. Make this year one she will never forget with Mother's Day flowers from your friends at Albuquerque Florist. Same-day delivery is available in Albuquerque, NM and surrounding areas, or anywhere in the USA for birthdays, anniversaries, new babies, get well wishes, thank you, congratulations, sympathy, or even just because!