Valentine's Day is just around the corner. In the US the tradition is that lovers shower their Valentine's with gifts, candy, and flowers. With all the hub-bub here it's no surprise that that many other countries have their own traditions. This week we will take a quick look at some of the traditions that will be going on around the world.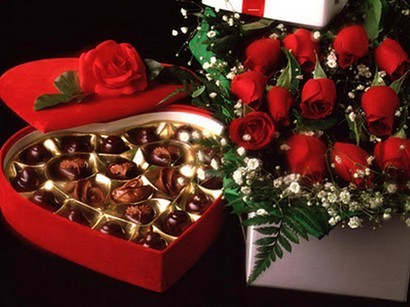 In Japan, it's all about spoiling your man on Valentine's Day. Japanese women are usually said to be reserved and shy when it comes to expressing their affections with gestures. However, on this day, women are in the forefront presenting the men in their lives gifts (mostly chocolates), to express either their love, courtesy or social obligation.

The custom of gifting chocolate in Japan on February 14th, was first introduced in 1936 by a Kobe-based confectioner 'Morozoff Ltd.', when it ran the first ever Valentine ad in Japan through a local English newspaper, with the intent of targeting foreigners that were used to celebrating the holiday of love.

In the 70's a new promotion concept caught on - gifting different types of Valentine's chocolates to express the nature of one's relationship intent without the need for words.

The different types of chocolates signified different relationships. A woman may gift 'giri-choko' that literally translates to 'obligation chocolate', to men without any romantic interest, like bosses, colleagues, class-mates, brothers, fathers and close male friends.

'Chō-giri choko' is a step down from that and is referred to as "ultra-obligatory" chocolate. It is a cheaper chocolate reserved for people the woman isn't even particularly fond of, but feels obligated to gift something to so they don't feel left out, say an unpopular co-worker, for example.

Then on the other end of the spectrum, there's 'honmei-choko' meaning 'favorite or true feeling chocolate', that is specially gifted to boyfriends, lovers or husbands. For a show of extra love or interest, the 'honmei-choko' may be home-made by the women themselves and the receivers are deemed very lucky men.
The traditions in Norway and Denmark have largely been imported from the west. 'Valentinsdag', as it is known was not very widely celebrated in these countries until more recently.

Despite the recency, they have still managed to come up with their very own quirky little tradition, that locals embrace and have made popular on this day. "Gaekkebrev" are funny little poems or rhyming love notes that men send to women anonymously on this holiday. The only clue to as to the sender is dots signifying how many letters the sender has in their name.

The recipient must then guess who sent her the card. If she guesses correctly she wins an Easter Egg on Easter and if she's stumped as to who her secret admirer was, she owes him an egg instead which is collected on Easter.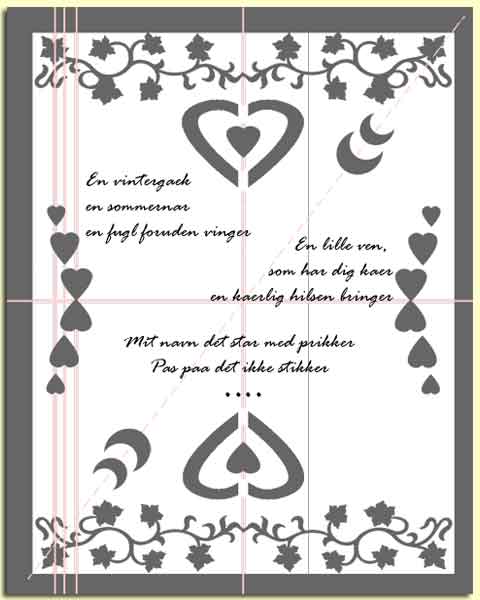 In Wales, it is customary to gift love-spoons. This is an age old tradition that got started when Welsh men (possibly originating among sailors), would carve intricately decorated spoons of wood and would present them to a lady that they were interested in courting or marrying. The designs they carved on the spoon handles were symbolic too. For example, keys would signify a man's heart, wheels his hard work and beads, his preferred number of offspring and so on. This tradition is carried on even today, as men gift their ladies spoons.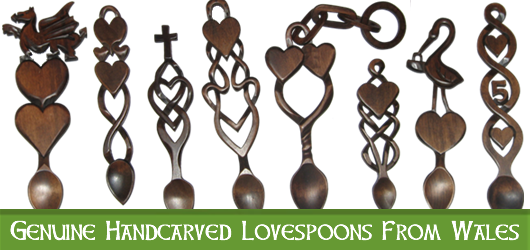 France is dubbed one of the most romantic countries in the world. Their most popular tradition was called "une loterie d'amour" that translates to "drawing for love". This practice involved single men and women of all ages to enter houses that faced opposite each other and take turns calling out to one another until they were paired off. If the men didn't like their match, they would simply leave the woman for another man to call.
As part of the tradition, the women that didn't get matched got together for a big ceremonial bonfire in which they tossed pictures & objects of the men who rejected them, whilst swearing and hurling curses at the opposite sex. This tradition truly exemplified the phrase "Hell hath no fury like a woman scorned!", so much so, that French government officially banned the practice all together because of how rowdy and uncontrollable the whole event usually got.
With all the different traditions getting flowers, chocolates, and gifts seems easy by comparison. If you are still having trouble coming up with the perfect gift for your special someone, try a traditions from another country!


Want to go traditional with your romantics wishes?
Order Valentine's Day Flowers